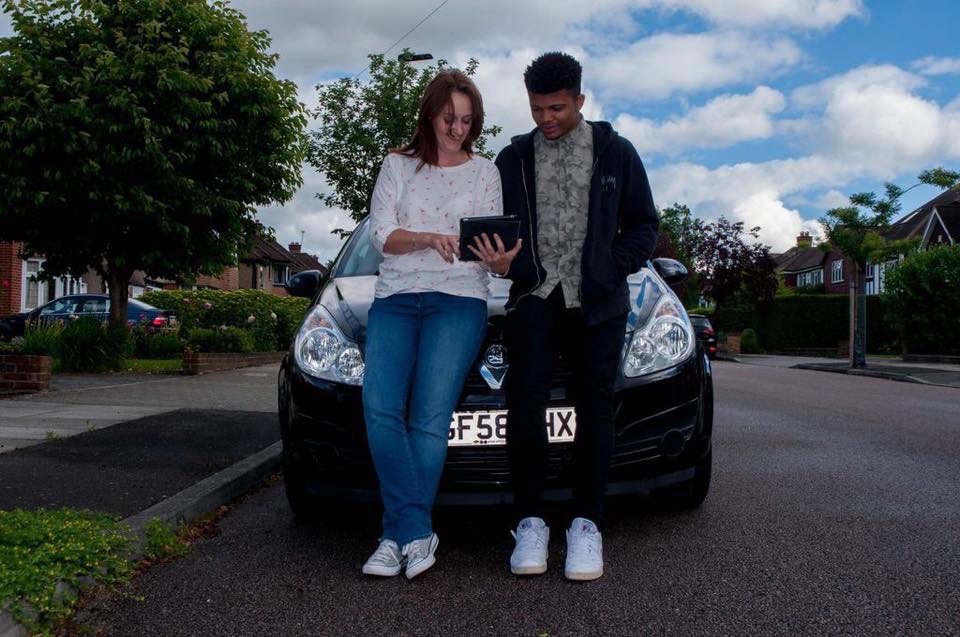 We've been providing manual transmission driving lessons in Bromley, Beckenham and the surrounding area since 2008.
We understand that most pupils are looking to pass their test as quickly as possible, at the minimum cost. We aim to help you achieve this by offering great quality tuition, delivering progressive lessons and moving you towards your test in a structured and enjoyable way.
Our instructor Nighean is fully DVSA-approved and is signed up to the voluntary ADI Code of Practice. She'll work with you to assess your experience and knowledge of driving and structure lesson plans tailored to you. You won't find us making unrealistic promises about the number or lessons you'll need or giving "pass guarantees" – everyone's different, people learn in different ways and we'll be with you for as many (or as few!) lessons as you need.
Lessons can be an hour or 90 minutes long, once a week (two at a push!). We'll pick you up from any address in our service area and finish up back there or somewhere else convenient.
We can help you prepare for your theory test using our free Theory Test Pro package alongside getting you ready for the practical driving test.
For those in a hurry, we can offer intensive driving lessons.
Driving tuition isn't just for learners…
An ever-increasing amount of our business is from those with full licences looking for some extra tuition. In addition to teaching non-licence holders, we also provide the following:
Pass Plus
An essential additional training package for newly qualified drivers. We are fully qualified Pass Plus Instructors.
Motorway driving lessons
Don't avoid motorways because of a lack of confidence. Our motorway training lessons will give you the tools you need to tackle the three lane highway with confidence !
Parking lessons
Do you park miles from the school gates? Is parallel parking the stuff of your nightmares?! Give us an hour of your time and we'll give you the freedom to squeeze your car into the tightest of spaces!
Confidence and refresher training
Hate roundabouts? Struggle with turning right at traffic lights? Do you avoid certain "tricky" roads? These fears are more common than you'd think. But they can be eradicated in as little as an hour with a professional instructor's help! We can also help those who've not been behind the wheel for a while and just want to brush up their skills before heading out on the road.
Prices
Week days
£33
per hour
Week days
£48
for 90 mins
Weekends
£35
per hour
Ready to hit the road?
Contact us to book your driving lessons.
Hackett School of Motoring
Learn to drive with Hackett: fun, comprehensive lessons tailored to help you achieve your driving ambitions as quickly as possible. Open 6 days a week, early 'til late.
Areas covered
We offer practical driving tuition in and around the London Borough of Bromley.
Contact us
Don't be shy! Call, text or WhatsApp on 07956 497 450. Or just contact us online.