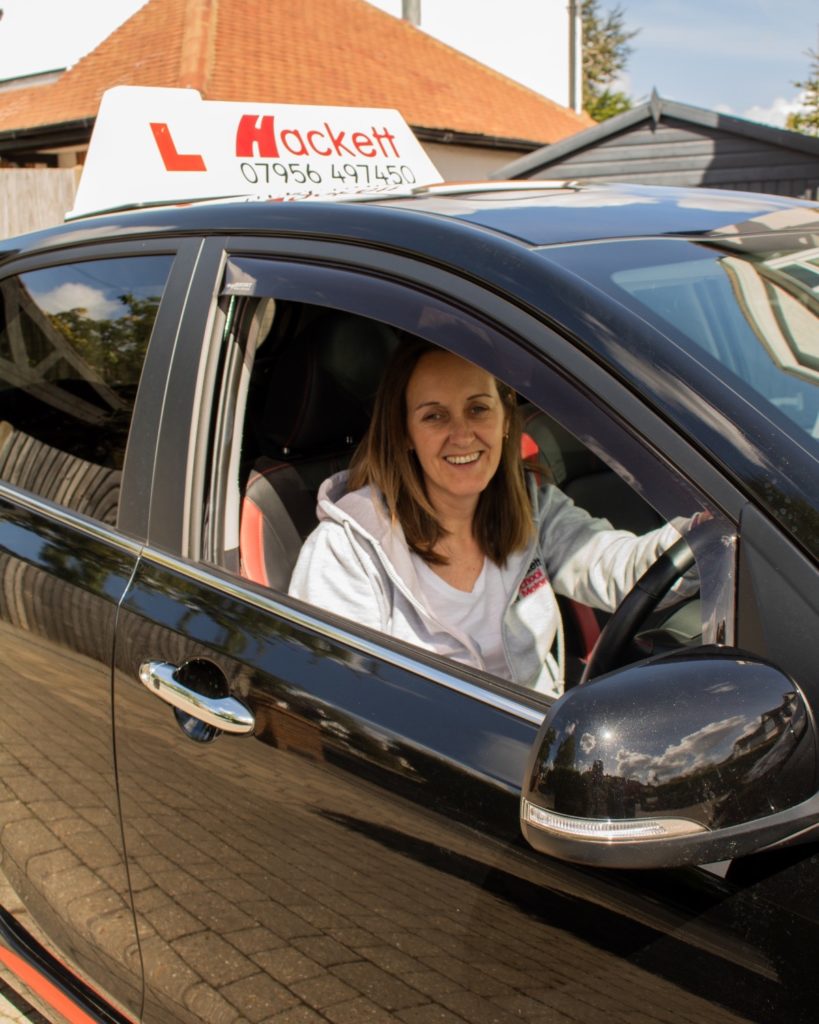 Hi. I'm Nighean and I run Hackett School of Motoring.
Let's get the name out of the way first, as people always ask. It's Scottish Gaelic. It's pronounced like Ian – just pop an N at the beginning!
I've been teaching people to drive for over 12 years now, with hundreds of successful test passes to my name.
Why choose Hackett?
I pride myself on understanding not only what a pupil needs to learn, but also how they best learn, and tailoring lessons for each individual. I have no set schedule – no two Hackett pupils ever get exactly the same lesson plan. I work at your pace to ensure you get what you need to develop your driving skills, whilst making the process as enjoyable as possible.
I'm especially proud of the feedback I get from pupils who say how much they look forward to our lessons and I have a number of former learners who have stayed in touch with me over the years.
My qualifications
I'm a fully accredited DVSA Approved Driving Instructor (ADI), qualified to teach provisional licence-holders and existing drivers alike. I am Pass Plus-certified and offer refresher courses alongside tuition for new drivers.
I'm also signed up to the voluntary ADI Code of Practice.
Ready to hit the road?
Contact us to book your driving lessons.
Hackett School of Motoring
Learn to drive with Hackett: fun, comprehensive lessons tailored to help you achieve your driving ambitions as quickly as possible. Open 6 days a week, early 'til late.
Areas covered
We offer practical driving tuition in and around the London Borough of Bromley.
Contact us
Don't be shy! Call, text or WhatsApp on 07956 497 450. Or just contact us online.